If water is not your thing but you still wish to explore Cavan's Hidden Heartland then why not get on two wheels?
We have a selection of Mountain Bikes and E-Bikes for hire.

BIKE TRAIL COMING SOON
We have a selection of top range mountain bikes available.
Explore Killykeen forest park, get a view of Oughter Castle from Rand Point or simply head off on the country roads for a relaxing ride and stop off at some of our local attractions.
Want to explore but with less effort? We also have a series of brand new E-bikes (peddle assist electronic bikes).
Killykeen forest offers some excellent trails for exploration. Visit the bridge or have lunch on the shore. Alternatively you can cycle out for a spot of fishing as it is a popular angling destination.
Whatever the case, this is a beautiful location and really has a lot to be explored.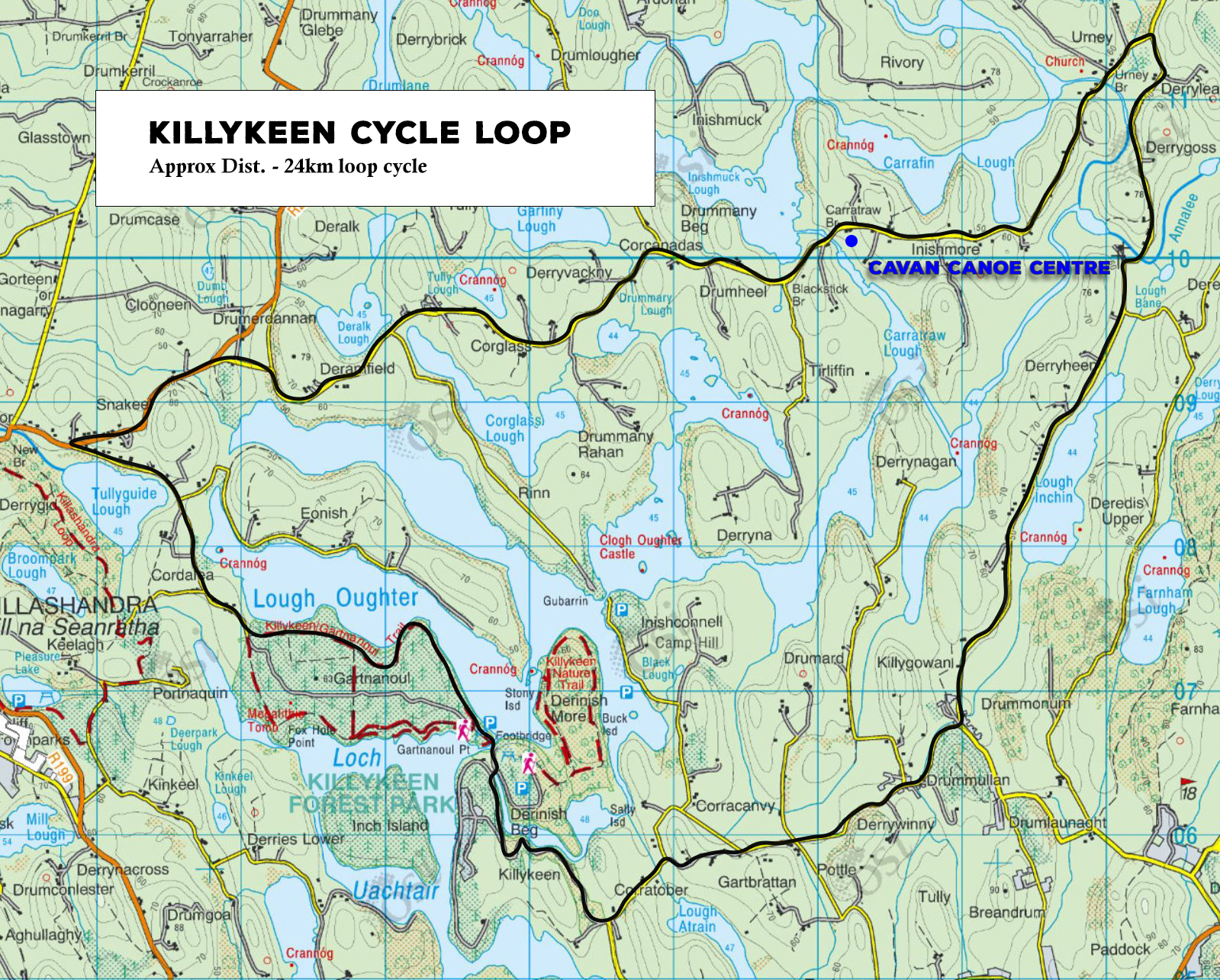 Inishmore-Killykeen Cycle
If you are looking for a longer cycling expedition into the heartland of Cavan, then the Inishmore cycle is for you. Start at the Centre and cycle a loop route 24km out to Killykeen, exploring all there is between here and there and returning back to the centre.
This is a great way to get up close with the countryside. There are lots of interesting landmarks, bridges, Churches, lakes and ruins along this route which makes it a must for any avid outdoor enthusiast. (pictures coming soon)
Click on the OSI discovery map adjacent for more details.